Farkham Hall - how to contact us for Walthamstow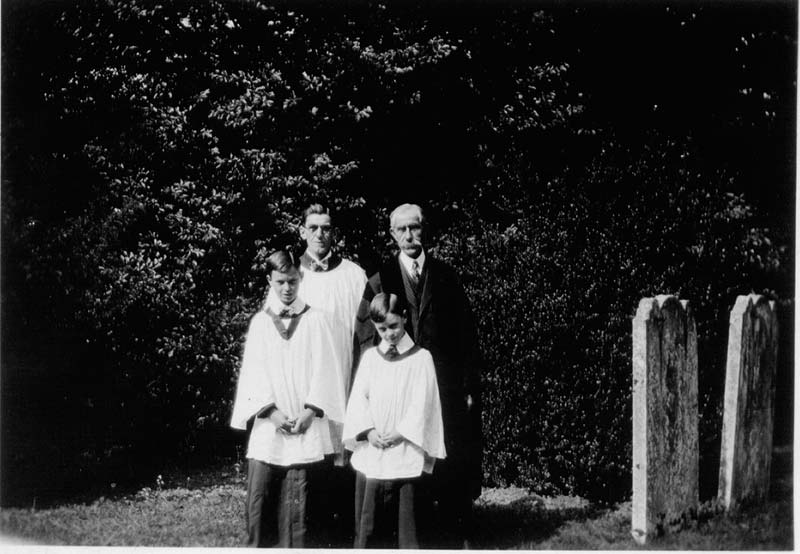 Count Dimitri Varkov and I
Ivor Parrish, the AppallingVicarBastard of St Olav the Ignominius' church in the Farkham grounds is up to his old tricks again. To encourage due solemnity and sobriety, he has instigated the Farkham SOBER Christmas. Some of the more cynical parishioners have give this the acronym Solemnity Outweighed by Brown Envelope Receipts.

In true AppallingVicarBastard style, the Reverend Parrish has banned the singing of all Christmas Carols in his church. His claim is that they are too cheerful for such a solemn occasion and lead to far too much smiling, laughing in and singing from the congregation. This, he goes on to say, encourages licentiousness, drinking, overeating and general debauchery in the parish.
When pressed by a number of parents in the parish, mostly accompanies by bewildered and tearful children, the AVB did relent and say that they could sing "In the Bleak Mid-Winter" as it is suitably dirge-like and so inaccurate in terms of geography and history that nobody would ever believe it anyway.

Also, seeing an opportunity, a scale of charges based on relative cheerfulness of carols was devised and pasted to the offertory box. It went like this...
?20: Little Donkey or Silent Night
?50: Oh Little Town of Bethlehem
?100: Oh Come Oh Come Emmanuel
?250: Joy to the World
?500: Hark the Herald Angels Sing
?1000 Oh Come Oh Come Emmanuel (with actions)
?POA: The Ballad of Eskimo Nell, Dead-Eye Dick and Mexican Pete
The picture shows Ivor Parrish's father and grandfather, respectively the 11th and 12th AppallingVicarBastards of St Olav's, with My Pal Dimitri and I in the foreground. We were expelled from the choir shortly afterwards for replying when asked who was singing the descant on Sunday, "Varkov and I". For other examples of cash for solemnity, use the 'blog search to find Ivor Parrish on this page.

The Apalling Vicar Bastard of the Farkhams
Since posting the picture of my friend, Count Dimitri Varkov and I, many friends have asked who the reverend gentleman in the picture is. I can tell you that he was the local vicar of our school. Ivor Parrish was affectionately known to the flock that he served (and the congregation of his church, Saint Olav The Ignominious) as The Appalling Vicar Bastard. His control of the local wedding mafia was absolute, with the choice of flowers for the church being whatever his aunt had left over in the shop, delivered in the back of her husband's 'wedding limo', which bore more than a passing resemblance to a hearse. Brides have been seen leaving the church in tears having recognised the remains of the words 'We will miss you dad' in their wedding bouquet.
The AVB's main contribution to the greater good was to identify the cash value of solemnity. In the early days of video, he was heard to tell all couples getting married that because of the solemnity of what they were about to do, no video cameras would be allowed in St Olav's. However, on the changing hands of ?250 this rule would be waived. So there you have it. The price of solemnity is ?250, thank you Ivor!

Despite the best efforts of many in the parish to disguise their video equipment, they were always caught through the diligence of Snoop, the verger, who would instantly remove any offenders from the church, many of whom were never seen again.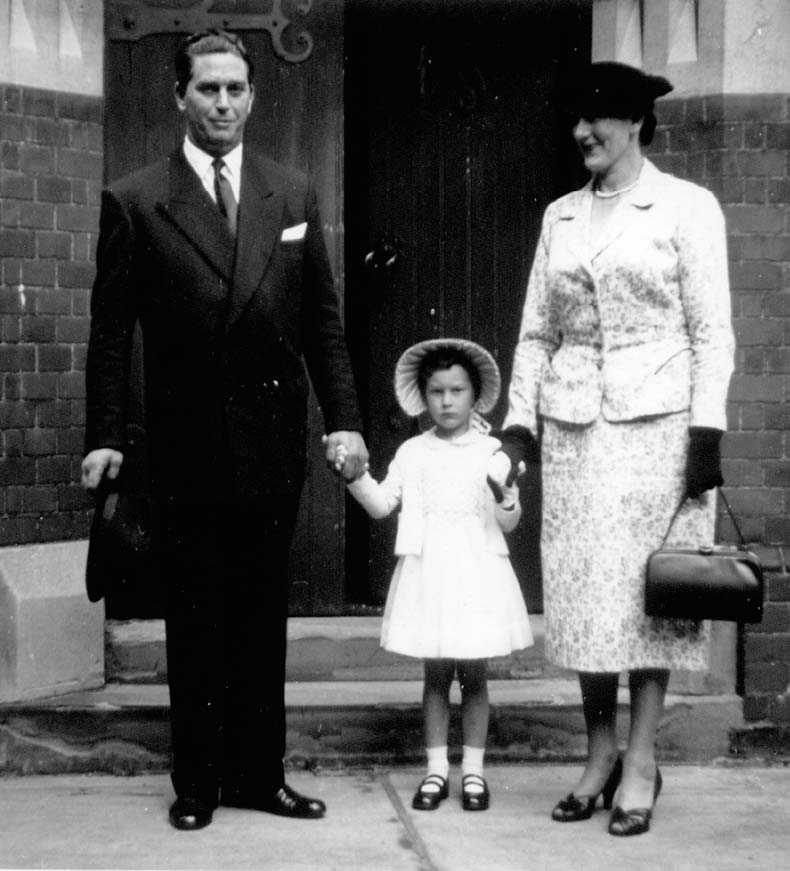 The Forcchinelli Family, Luigi and Luigia with their first-born, Gina
Listening to the lovely Maria Callas singing Gounod's Ave Maria on the Farkham Hall Phonogram earlier brought to my mind a couple of people who inhabited the Hall in my early days. Luigi and Luigia Forchinelli were in service to my family for quite some time. It all came about when Luigi was brought here as a POW during World War 2 and put to labour on the Farkham's farm. Well, it seems that being a prisoner in dear old blighty was a better option than his former life as when hostilities ended, he stayed on and sent for his wife to join him.

The couple was highly musical, with Luigia playing the piano while Luigi sang, although she had a beautiful voice herself. Her favourite song was the arforementioned Gounod piece. Even though Luigi's voice was not quite out of the top drawer, she deferred to him. I remember so often seeing my father's pained expression at not being able to go into the family music room. He would sit there just repeating the words "Forcchinelli's singing again", I think.
We lost our cook and gardener when they moved south west to open an ice cream parlour in Swansea with their children Gino and Gina.

The latter revolutionised catering by opening two separate counters. One for ice cream and one for coffee so that the endless perfectionist adjustments of the Baristas didn't hold up the queue for ice cream, while they laboured in search of the perfect Crema. The counters universally became known as Forcchinelli's Hot and Forcchinelli's Cold.

My lifelong pal, Dimitri and I were thrown out having pinched the serving fork from the hot counter. Old man Luigi looked fit to burst when he shouted out "Whose got Forcchinelli's Hot fork in fork in here" (he stammered). Honesty prevailed and I confessed "Varkov and I". At this point Forchinelli Senior swore some terrible oaths and threw us into the street before we could even finish our Cassata for two, with the instruction never to come back. Shame really.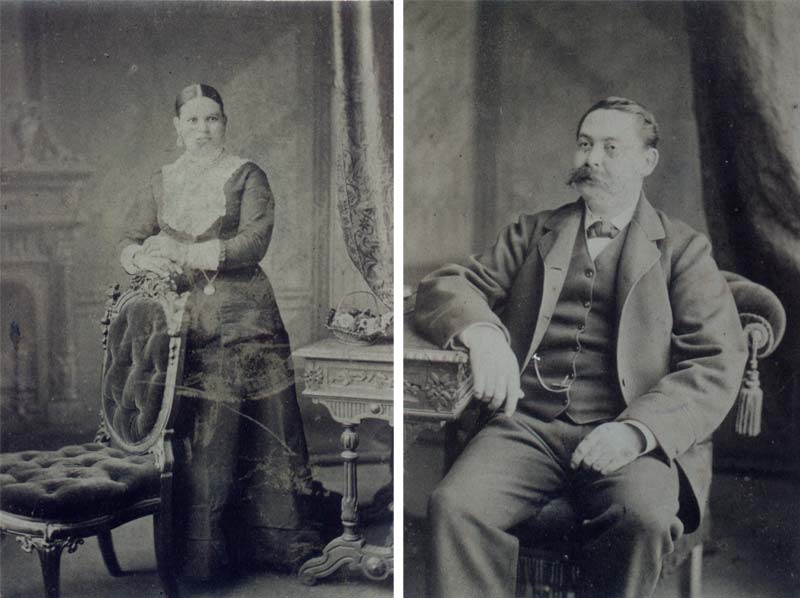 What's in a name?
Royce Rolls? Spencer and Marks? Davidson Harley? These were some of the household names I mused over when studying the morning mail, wondering what would have happened to these businesses if the other person had won the toss and got their name first in the list.
A very similar phenomenon occurred in the parish surrounding Farkham Hall at the turn of the 19th century. Wealthy industrialist, Obediah Quinell's Son Gerald was set to marry Hermione Farr, daughter of a local landowner, Steptoe. Now, the Farrs were 'old money' and as such Steptoe thought his daughter was marrying beneath her, and that new money was somehow dirty money and worth less than that which has been in the family for generations. Also, he had no sons and didn't want the Farr family name to die out with him, so he gracelessly allowed the marriage to go ahead provided that the name became hyphenated and gave rise to the Quinnell-Farr dynasty.



However, this rankled with Farr senior who, as tradition has it, was paying for the whole bun-fight anyway. It is rumoured in the parish that he was blackmailing the Appalling Vicar Bastard of the time, and got him to pressurise the registrar into making a 'mistake'. Whatever the reason at the time, once the register had been signed, the truth of the matter came out, that they had been joined with the names reversed.



To this day, and it is over 100 years since they celebrated with a reception at the Hall, the toast of local has remained the same. At all celebrations where a group gets together they all raise their glasses and shout "Farr-Quinnell" at the top of their voices.



The F-Q's had a number of children who received FA Education (Farkham Academy) at the same time as my father, the 18th Squire Farkham before going on to achieve great distinction at FU (Farkham University). More of their stories anon...


Civil Servants. Civil? No! Servile? No! Misnamed? Probably!
One of the aspects of modern living that always taxes the Farkham bean in trying to understand it, is the attitude of those employed by the beloved government to serve us. The overall feeling in this group seems to be diametrically opposed to this however.

Take an example of my recent experiences while trying my hardest to obey the law. In recent times, the Royal Mail in our town has been reduced to camping out on the first floor of a national chain boghandel. OK, bookshop really, but since my very good friend Karnt (of whom, more tales later) told me that is what a bookshop is called in his native Denmark, it has stuck in the old noddle somewhat.

Anyway, in need of taxing the Farkham family jalopy recently, I toddled off to the aforementioned clutching the various bits of paperwork necessary for the task. Imagine my horror when I found the queue of people waiting to do the same thing amounted to some 16 souls. I made a tactical withdrawal to take care of a couple of other chores while waiting for the crowd to disperse. Imagine my horror when I returned only to find that the length of the line had done the opposite and increased to 18. I would just have to wait...
After a while, the hatchet faced harridan behind the counter seemed to spot the fact that I was carrying the paperwork, and pointed to an empty counter some distance away while shouting "Road Tax, Far Queue". Well, that was more than any man could stand. Paying through the nose, is one thing, queueing up for ever to do so, a mere inconvenience, but that was the last straw. I replied in like tones and went on to explain a few cherished beliefs about the Post Office in general, and her attitude in particular.

Eventually a couple of heavies from the back room of stationery ushered me forcefully into the street, explaining that they didn't think I really wanted to tax my car anyway. I have been reduced to the ranks of the common law-breaker by sheer dint of not allowing myself to be spoken to in such a way. Justice? I think not! I'm going to Farkham Hall!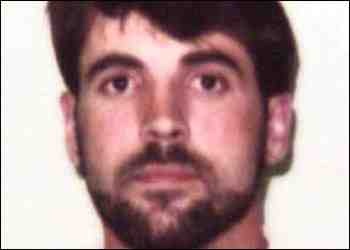 The Other Man's Shoes
One of the things that makes me feel most strongly that it is Farkham Hall time is the inhuman treatment of Death Row prisoners in the USA. One case that springs to mind currently is that of Jody Miles.

Jody Miles is on Death Row. In America, this is not an unusual situation. Jody was sentenced in March 1999 and since then has lived with the uncertainty of knowing that the state of Maryland intended to kill him at a time unspecified. In our comfortable lives, the idea of living with that kind of threat is almost unimaginable. A time-bomb is ticking under your bed and nobody knows when the detonation is set. Try to picture yourself in that situation.

For any human being, just that uncertainty would be enough to push them over the edge into insanity. However, the institutionalised dehumanisation doesn?t stop there.
From Baltimore?s Maryland Correctional Adjustment Centre, Jody has now been moved to North Branch Correctional Institution, in the mountains bordering Virginia. So what? you may say. Well, for a start, there is little to no heating in here and Jody has to pay for his thermal underwear, shoes and other clothes out of the paltry $20 per month he earns.

How does Jody earn this money? He is on the blood spill team. This means that when there is a fight in the prison, or an accident, a ?dirty protest? to put it delicately, or any other incident that spills body fluids, Jody has to clean up the scene, placing him at maximum risk of infection.

One of the commonest causes of contamination is the frequent use of mace in the prison. Not just the regular, innocuous kind that may be used to quell a disturbance on the street, but an altogether more virulent product that stains the skin of the recipient for weeks, burning and irritating. The effect on the cleaner is no less than the effect on the victim.

The prison has television reception, but Jody?s television failed out of its 6 month warranty period. Jody and his family could not afford the repair bill. There is no radio reception, and the only other communication device that was available, a word processor was destroyed by the prison system. Jody has to replace this out of his meagre earnings.

Place yourself in his situation for just a minute. You are condemned to die at a time unspecified. You have no sensory inputs to mollify the unbearable tension this creates. You are cold all the time, you have the most menial, distressing and dangerous job in the place, and no money to buy the essential items that you need from day to day. You have no newspaper, because that would take 60% of your annual earnings.

If enough people send just $5 each, Jody?s time can be made more bearable. Even the ability to watch the news or a game of American Football from time to time can make the world of difference. If you want to make a difference, please just send a money order for $5 or more directly to Jody Lee Miles at NBCI, 14100 McMullen Hwy., SW Cumberland, MD, 21502, USA .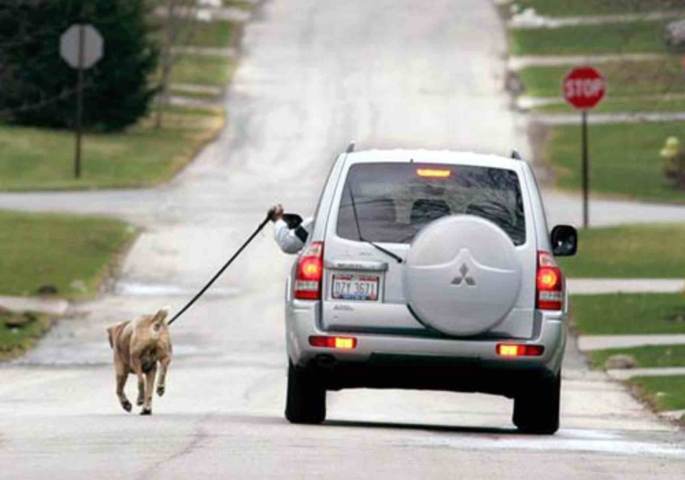 Farkham Hall with pride. Family associations with record breakers
The Faxe Fad Book of Records, or De FAXE FAD Bog Af Optegnelser, to give it the correct Danske title is one of the world's less well known books but has a great following in its native Denmark. To draw parallels with the products that give name to this book and its more globally recognised competitor, the Guinness Book of records, you can point to the target market of the beers. Guinness is a truly global brand, selling in vast quantities wherever there are Irish people, or even those that claim to be. Don't get me wrong, my great grandfather was a man of Cork, so I can claim all the heritage I need when standing at a bar.
Funnily enough it was great grandpa who gambled away the family home, the then Farkham Hall in Scunthorpe. This is now a BP oil refinery called Neap House, and if anyone should have sold it to BP, it should have been me. However, I digress, leaving the main point of De FAXE FAD Bog Af Optegnelser, more stories of this inveterate gambler will unfold in time...

Faxe Fad is a very popular beer in Danmark, but rarely heard of anywhere else. To cock a snook at Carlsberg and Tuborg, both of whom claim royal patronage, the Faxe slogan proudly boasts that the product is by appointment to the Great Danish People.

In a similar way, their Bog Af Optegnelser appeals mostly to Danish citizens. So "Why all these comparisons of brewery marketing strategies?" I hear you say. Well, I am proud to tell you that a friend of the Farkhams and a regular visitor to Farkham Hall is mentioned in several years' editions of this fine publication.

Under the category of Denmark's laziest man, you will find my old friend Karnt. This guy is so lazy that he has passed into popular vernacular because when asked any question at all, or to do anything at all, the only words that leave his lips are those of his name. In fact, when I say that he has been a frequent visitor to Farkham Hall, I mean he has not left since 1978! Whenever anyone askes why he doesn't go back to his beloved Aalborg, all he will say is "Karnt Bjarst". At least he is no trouble to look after!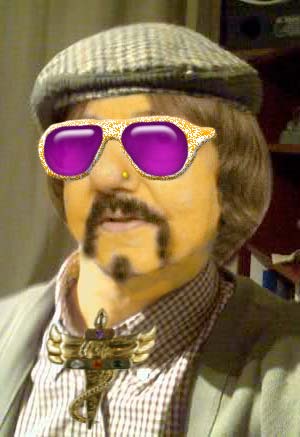 Top Rapper to Perform Near Farkham Hall
The big buzz at present around these parts is the forthcoming concert featuring the world famous (in Holmfirth) Yorkshire Rapper, EffinEff. Best known for his songs about growing up in a dysfunctional family on the wrong side of the tracks, Effin's career has always been full of controversy. Songs like 'They call us' and 'Fookingbird' have equally outraged critics and delighted fans, while the touching 'Cleaning out my water closet' has been adopted as an anthem by abused youth everywhere.
Outside of music there has been a fair deal of outrage surrounding Effin wherever he goes. One most notable example being the launch of his charity GEEGAW (Give Every English Gentleman A Whippet), which was set up to re-home retired racing whippets. The grand ball to celebrate and set fundraising going was held at one of the area's top venues, The Fork Inn Hotel at Little-under-Standing. The hotel had just had a massive and much publicised refurbishment following a mysterious blaze that left this converted Elizabethan coaching inn a shell. Naturally, some of the more cynical residents believed that the whole thing was an insurance scam, happening as it did, twenty minutes after closing when a chip pan spontaneously combusted in the stair well. Rightly or wrongly, the relaunch of the newly built night club complex, rebranded the 'Honey Shed', was due to springboard with the launch of Effin's charity.

Little did anyone forsee, the night turned out to be a disaster when the kitchen staff, all newly recruited from Korea, misinterpreted the raison d'être of the charity with results that were disastrous for the local whippet community, the charity in general and EffinEff in particular. Despite the allegations that he knew what was going on, the whole thing being a carefully planned publicity stunt, Effin's career survived so we are looking forward to seeing what he has to offer in two weeks at the Farkham University Second Hall (FU2).

The Dog is Dead! Long Live the Cat!
I was weekending with my good friend Dimitri when it happened. The poor old dog, Sodov, finally gave it best after a lifetime of harassment from the cat, Tripova, and turned up his toes.

Normally, that wouldn't be a big deal as the hound had enjoyed a very good innings, surviving for most of the 15 years that Dimitri had inhabited his current dwelling. Likewise Tripova was of a similar vintage, but seemed intent on living forever just to spite all around her.
The real problem was the other house guests for the weekend. The great grandson of Gerald Quinnell and Hermoine Farr, Frankie was there with his charming young wife, Arabella and their toddler daughter Laura-Louise. The infant had fallen wildly in love with Sodov, who had a delightful nature around the springoffs of the species. All she could say over and over was "When can I stroke the doggie again daddy?" and "What's the nice doggie called?", to which I would always answer "Yes, feel free" to the first question and "Sodov" to the second.

Anyway, as it happened, the only way to remove the corpse of the unfortunate beast was to hide it in a blanket and carry it out through the kitchen to the front door, which I did. As I slipped Sodov's mortal remains into the boot of the jalopy, I could still hear the plantive voice asking when she may be allowed to pet the animal just once more...

Poor old Dimitri ran out of excuses quite quickly and settled on the one that Sodov was very tired and was having a long lie down. True in its way I suppose. At the local veterinary surgery, we got a fairly chilly reception though. We left poor old Sodov in the waiting room for a while until someone came through to negotiate his disposal. One of the receptionists came through and shouted "What's this and who left it here?". Naturally we responded instantly, "Sodov, Varkov and I!". Well, I was shocked at the invective that subsequently poured out of her mouth. Needless to say, it became necessary for Dimitri to find another surgery for Tripova, and we left with our ears fairly burning.

I always thought that the job of veterinary receptionist attracted such nice people too. I guess it is the exception that proves the rule.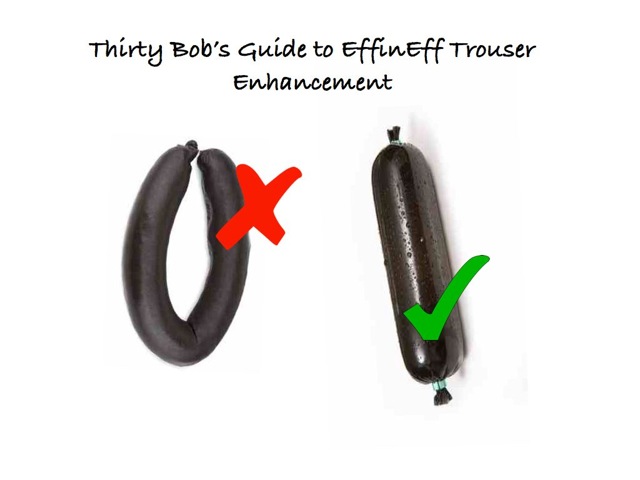 Trans-Penine Rap Wars! EffinEff Vs Thirty Bob!
A war of words had broken out between EffinEff and his Mancunian nemesis, Thirty Bob! Thirty is rumoured to take his name from a particular masculine measurement in centimetres, and is spreading rumours about Effin regarding his alleged practice of putting a black pudding down his trousers before going on stage. This argument gained weight when it seems an incompetent aide bought a black pudding ring for the singer's appearance rather than a straight one and they were all too stoned to notice.
Thirty Bob then angered the EffinEff camp by posting a spoof set of instructions relating to the incident on his social networking pages. EffinEff responded with a tirade ending in the words "The potatoes you put down your trousers would look so much more impressive if you got it right and put them down the front!".

Thirty has now challenged Effin to a showdown live on local breakfast TV. EffinEff, claiming that he wouldn't get a fair whip of the crack on a Mancunian channel, has demanded that any TV appearances they make to assess just who has really got what in their trousers must happen on an impartial channel. Effin's manager has suggested Look South as a potential programme for the on-air debate. No date for broadcast has yet been confirmed.

In the meantime, Thirty Bob has released a record sampling a well known Abba track that he has titled Whippet Eater, about the debacle of EffinEff's GEEGAW charity launch... EffinEff and his buddies are reputed to be livid at this affront, and there is the possiblity of a drive-by conkering outside the favourite night club of Thirty Bob's posse, the Eccles and Disbury Shirking Men's Club.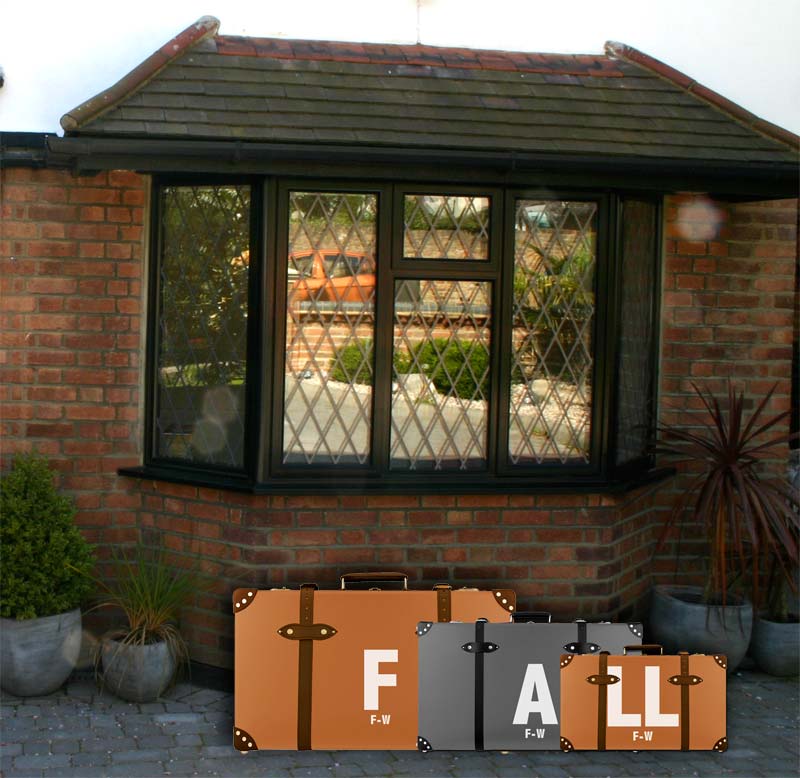 The shame of a family that dares not speak its own name
It ain't what you say, it's the way that you say it.
The pronunciation of the Farr-Quinnell name caused a family rift when Frankie, Andrea and Lucy-Louise changed the pronunciation and even the spelling, claiming that research had shown the 'Q' was silent as in 'library'.

A lot of the negative feelings relating to their own name seems to have come from Lucy-Louise's schooling. Owing to a lack of space in the register, some of the longer, double-barrelled names, not uncommon in Farkham Academy were abbreviated. There was always a deal of sniggering and tittering among the younger element when it came round to roll call and 'Farr-Q Lucy Louise' was called out by the duty harridan, her pince-nez wobbling in time with the words.
This branch of the family changed everything they could, and even monogrammed their luggage F-W (see photo) for Farr-Winnell, which angered other family members greatly. The siblings eventually engaged researchers from Farkham Univerity (FU) to settle the argument. After a long period of information gathering and a mass debate, the research team found a connection with the French chef who invented a dessert flan that bears his name, Quinelle, to this day. Of course, being French, the 'QU' is pronounced as a 'K'. This made both sides of the family equally wrong and battle carried on unabated.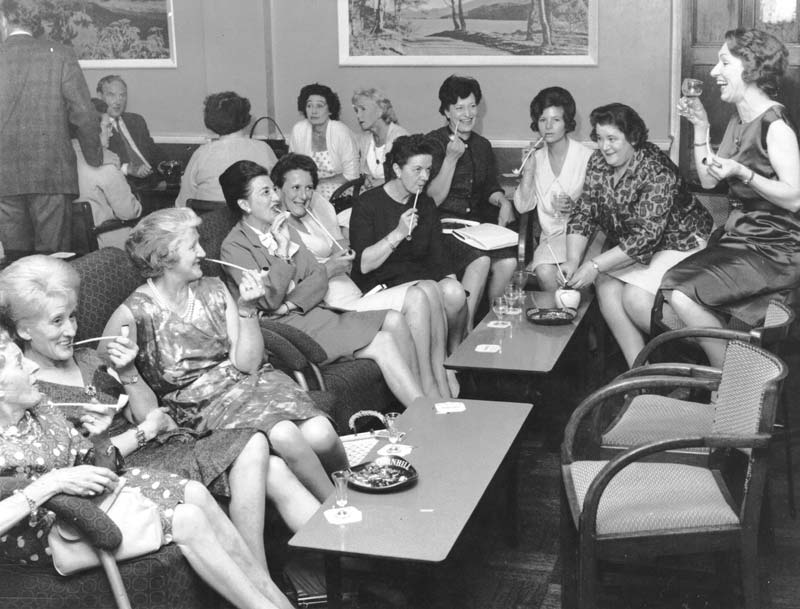 The Marmalade Mafia - Making Old Folk Dance on Bonfire Night
Ahhhh! Bonfire night again, which takes me back to one of the most notorious episodes in the history of the so called Marmalade Mafia. This group of ladies formed the core of all committees locally, from the WI and Townswomen's Guild to the under 12's gymkhana. The movement was so named largely though due to their stranglehold on the WI presence at local fetes, where non members never got a chance to show off their kitchen prowess, especially if it outshone the output of one of the inner sanctum.
The main players in this group all appear in this photograph of a 1963 meeting of the Farkham Ladies Pipesmoking Circle where all concerned are having a whale of a time, not least of all my good mother. Irene, Mrs I Farkham, wife of the 17th Squire Farkham, who is the lady laughing enthusiastically sitting on a bar stool to the right of the scene. Key figures to watch out for are Victoria (Sponge Fingers) Trafalgar, the serious looking lady in dark top sitting in a low chair, opposite my mother. Next to Mrs Trafalgar to her left is Marjorie (Macca) Roones whose story will be told in good time. Moving to Macca Roones left again is the glamorous Julia (Just Jams) Johnston, wife of Justice James Johnston JP. No, I'm not repeating his qualification, Justice was his first name. It seemed fated that he should enter the law as a profession. Subsequent events of November 1963 almost brought that distinguished career to an end.
Of particular interest in this scene is the next person moving in that direction, Deirdre (Dundee Cake) Tynne.

Much of this jollity is due to the input of said Deirdre Tynne. The thing is that in early 1960s Britain, very few people knew anything of hydroponic horticulture. Apart, that is, from Mrs Deirdre (Dundee Cake) Tynne. For some time she 'managed' the tobacco supplies for the FLPC, who were unknowingly having a better time at their meetings than they bargained for. This gave the good Mrs Tynne a nice sideline in extortion and a little blackmail of fellow members whose tongues, not to mention whose morals became considerably looser under her tenure as Keeper of the Pot. If only the ladies knew how they had unwittingly chosen a more than apt name for the officer of the club who made sure there was tobacco enough to go round.

Sadly for Deirdre, her plans came a little unglued when her husband, Leden Tynne, became somewhat suspicious. This was due largely through an electricity bill that had spiralled out of control, along with the new found humour and unaccustomed sexual appetite of his wife. Deirdre knew that if she didn't act quickly the game would be up. Her entire harvest was cut down and the evidence destroyed by making a huge batch of cakes for distribution to the elderly and needy of the parish through the Meals on Wheels service, also controlled by the Marmalade Mafia. To explain the rising energy costs, the illegal crop was replaced with a huge batch of tomato plants purchased in Far Kingtown to avoid any gossip in the local nursery store.

Had Deirdre thought this plan through, she would have seen that there was a small but vital flaw in it. For the coming week, the Accident and Emergency department in Farkam University King's Infirmary (Teaching), was packed to the gunwhales with halucinating geriatrics. Many suffered appalling injuries through attempting physical feats that they hadn't even dreamed of in years. Local police found all leave cancelled and spent their time trawling the area for anyone looking dazed, confused while dancing naked round a bonfire wearing only a body that needed a good ironing.

The worst casualty was the Holdspeare family. Old Ted Holdspeare was convinced that the episode caused the demise of his wife, Winifred. When interviewed all he could do was keep repeating that it just wasn't natural for a woman of 92 to spend that amount of time naked in the garden dancing the rites of spring, especially not in November. No charges relating to the death were brought, but Ted joined Winifred on her jounrey to the Summer Lands before she was even in the ground. To this day, old Farkham residents still claim he died of a broken heart.

The ramifications of this night shook the foundations of local society and left nobody unaffected, but that as they say, is another story.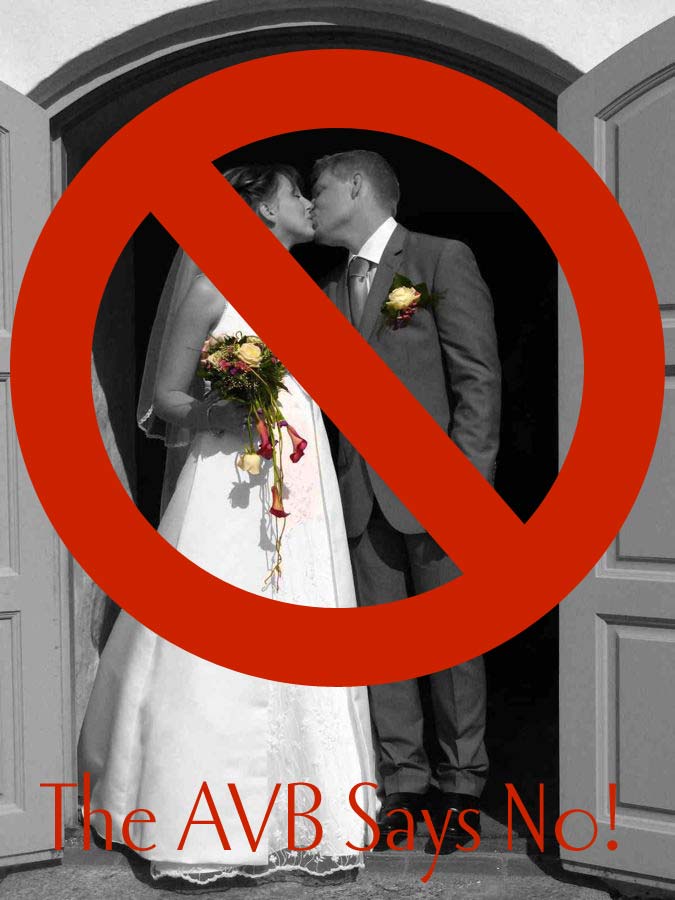 You may NOT, repeat NOT kiss the bride
In his lifelong search for solemnity and cash the AVB has now forbidden happy couples to kiss after exchanging wedding vows. If you remember the item about videos of wedding ceremonies, I am sure that you will anticipate the announcement of a sum of money that needs to change hands in order for this new rule to be waived.

Ivor Parrish's other pet hate of the moment is applause at the end of the wedding service. Apparently, this is a guranteed, certified route straight to hell as it once again detracts from the solemnity of the occasion. No cash value has been assigned to the waiving of this particular interpretation of the rules either, but we are keeping a close eye on announcements coming from Farkham vicarage.
When asked how he came by the information on which he bases his pronouncements, Ivor pointed to the fact that he was the 13th generation Appalling Vicar Bastard of the Farkhams to come from the Parrish family, and as such he has a special relationship with God, claiming that She had reached down from the sky with a golden mobile phone that only he could see or hear, and imparted the latest interpretations of Her laws on Wednesday afternoons just before high tea.

I am just waiting to find out how much he would want in order for a couple to consummate their marriage over the altar? Perhaps the following scale of charges will be posted on the St Olav the Ignominous notice board soon...

Solemnity Waiver Fees
Thinking about kissing the bride
? 12.50
Thinking about sex
? 25.00
Applauding (per hand, so watch it you Bhuddists!)
? 50.00
Kissing the bride
? 125.00
Surcharge for tongues
? 75.00
Use of a video camera or other recording device
? 250.00
Consummating the marriage in the chrurch grounds
? 12,500.50
Consummating the marriage on the altar
? 25,000.50
Vic's top Picks! Perm any five of the above, just
? 40,000.00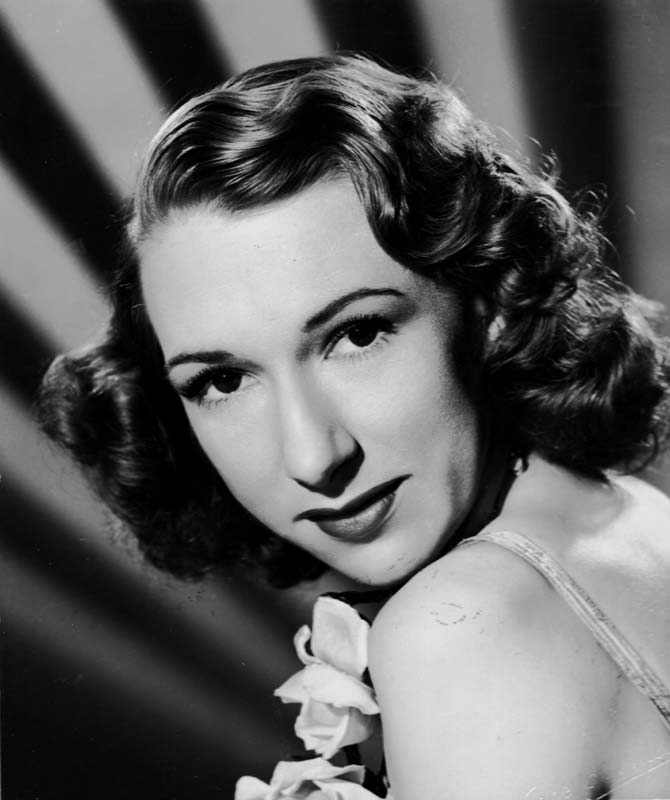 The Nightingale of the Farkhams
Many years before the Marmalade Mafia became my mother's focus, she was a singer and musician, with a beautiful soprano voice that earned her the nickname 'The Nightingale of the Farkhams'. During the war years and up until the time of Suez, mother did her bit for King and Country by giving her services to ENSA, the Entertainments National Service Association. Whe travelled widely in this role, which gave rise to the old family joke that mother used to travel around entertaining the troops, and in the evenings used to sing.

That was not strictly true of course, my mother used to sing, play the piano and bass fiddle. At the time, mother was not yet the seventeenth Lady Farkham, but used the name on stage, feeling that being known as Mrs I Farkham would add a degree of gravitas and unattainability, thus keeping her safe from the unwanted attentions of servicemen.
That was not to be though, and in one tragic case, had far-reaching consequences. There were two young men from the village enlisted; Tommy and Jimmer. Jimmer was the eldest and some six years senior to Tommy. Sadly they both became infatuated with the future Lady Farkham and tried consistently to woo her but both failed.

I first met the brothers some thirty years after the end of the war, by which time they were to be found in the Milkmaids Arms most nights, quaffing pints of Gruntfuttock's Old Dirigible. Rumour at the time was that although they lived in the same house and had done since the war, they never, ever spoke to each other. The routine was that Jimmer would arrive first and take his seat at the bar, ordering pints for both. A few moments later, Tommy would arrive and take his pint to a table some distance away. Turn and turn about they would buy beers for each other all evening until Jimmer, who seemed to be the boss in this pairing would finish a beer and slam the glass down, which was Tommy's cue to drink up and follow, which he dutifully did. Even at the ages of 86 and 79 respectively, they stuck to this routine rigidly, as if it were the bedrock of their lives.

That is, until Tommy found an eager audience for his stories of old Farkham and the war among the younger element that frequented the pub. He started staying later and later. The effect on Jimmer of this was visible. Talk had it that he had started locking the door some ten minutes after getting home, yet somehow Tommy was always there in the mornings.

One day, Tommy didn't show up. It seems that Jimmer had rumbled his trick and found the ladder that Tommy used to gain access to his room, hidden in a hedge at the bottom of the garden. He sawed it in half! Tommy, being locked out was forced to sleep in the shed, which is no way for a near octogenarian to behave. Tommy was in hospital, and died without returning home. Many say that Jimmer died of remorse, even though the death certificate cited natural causes for Tommy's demise. He followed his brother on the journey to the Summer Lands within weeks, and the story of the feuding brothers was over. Mother still sheds a tear when this tale is told, and I can't help but feel she harboured a soft spot for one brother or the other, although she never says which one. I guess we will never know.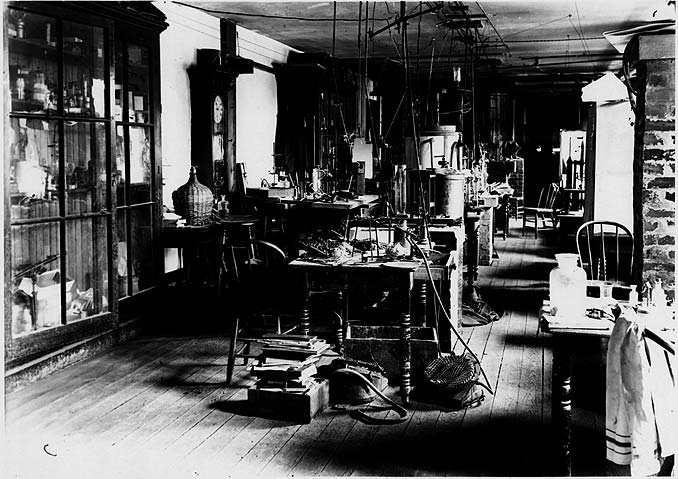 Renaming Research Institutes, a Dangerous Pastime
Thanks to the generous bequest of my great grandfather, the 15th Squire Farkham, there is a research building in our grounds. This was originally set up to pursue many branches of science, and since 1879, when the old man died, it has been known as The Farkham Institute of Science and Technology (FIST). Increasingly however, Farkham University has taken a leading role in raising the necessary finance and guiding the direction of research.
In recent times, this has been led by one of the stellar names in world research into lung disorders, Professor Sarah Schwer. This work has taken such precedence that last year, the institute was renamed.

Having had meetings of several committees, focus groups and management teams, it was decided that the name must represent specific areas of the science carried out there. Eventually, a competition was held among the staff at the institute to find the most appropriate suggestion. This was won by a junior lab technician called Freddie O'Farrrell, or FoF as he prefers to be known. For that reason, the Farkham Institute of Science and Technology has now become The Farkham University Centre for Asthma, Lymphangioleiomyomatosis & Lung research.

However, severe consternation was caused, not least among the visiting dignitaries, when the new plaque celebrating the name change to FUCALL was unveiled. Hasty memos were composed to staff warning of severe damage to careers should the acronym be used, even in private. Rumour has it that Mr O'Farrell has been posted to their Shetland research centre, the Shetland and Hebrides Institute of Technology, with little hope of advancement from his duties that mainly comprise the gathering of sheep droppings. What's in a name eh?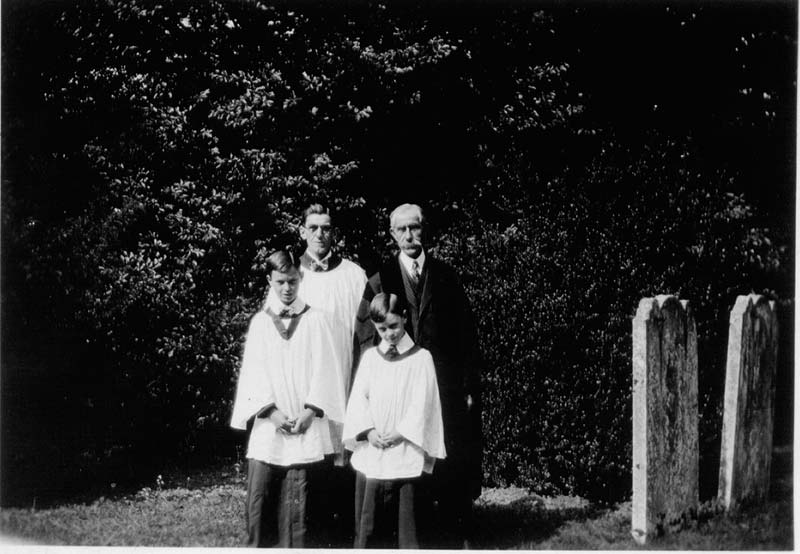 A SOBER Christmas, Courtesy of the AppallingVicarBastard
Ivor Parrish, the AppallingVicarBastard of St Olav the Ignominius' church in the Farkham grounds is up to his old tricks again. To encourage due solemnity and sobriety, he has instigated the Farkham SOBER Christmas. Some of the more cynical parishioners have give this the acronym Solemnity Outweighed by Brown Envelope Receipts.

In true AppallingVicarBastard style, the Reverend Parrish has banned the singing of all Christmas Carols in his church. His claim is that they are too cheerful for such a solemn occasion and lead to far too much smiling, laughing in and singing from the congregation. This, he goes on to say, encourages licentiousness, drinking, overeating and general debauchery in the parish.
When pressed by a number of parents in the parish, mostly accompanies by bewildered and tearful children, the AVB did relent and say that they could sing "In the Bleak Mid-Winter" as it is suitably dirge-like and so inaccurate in terms of geography and history that nobody would ever believe it anyway.

Also, seeing an opportunity, a scale of charges based on relative cheerfulness of carols was devised and pasted to the offertory box. It went like this...
?20: Little Donkey or Silent Night
?50: Oh Little Town of Bethlehem
?100: Oh Come Oh Come Emmanuel
?250: Joy to the World
?500: Hark the Herald Angels Sing
?1000 Oh Come Oh Come Emmanuel (with actions)
?POA: The Ballad of Eskimo Nell, Dead-Eye Dick and Mexican Pete
The picture shows Ivor Parrish's father and grandfather, respectively the 11th and 12th AppallingVicarBastards of St Olav's, with My Pal Dimitri and I in the foreground. We were expelled from the choir shortly afterwards for replying when asked who was singing the descant on Sunday, "Varkov and I". For other examples of cash for solemnity, use the 'blog search to find Ivor Parrish on this page.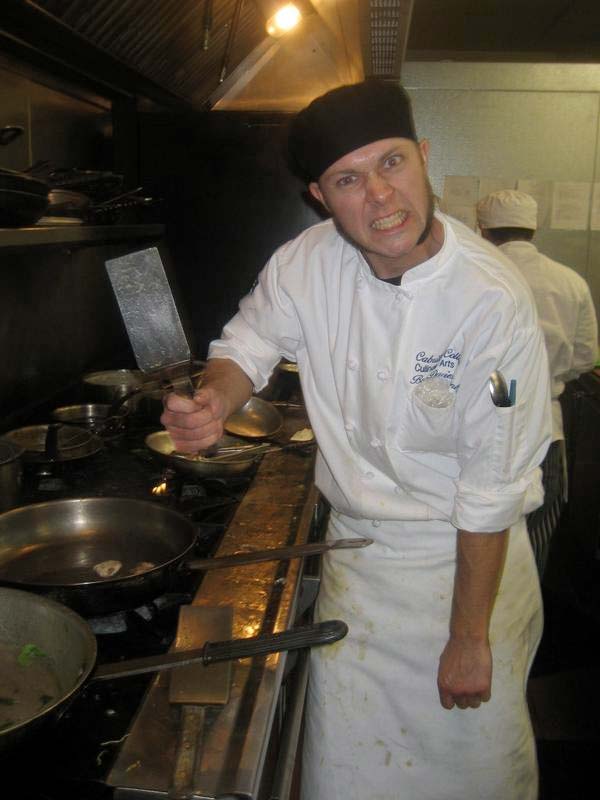 Another restaurant that we will not be patronising again
Do you ever feel that sometimes chefs take themselves a little too seriously and follow, for example Marco Pierre White's attitude to manipulating public taste? I can only think that over the new year, we fell victim to such a chef when ordering food cooked to our taste rather than theirs.

As it happened, my old friends Dimitri Varkov and the Farr-Quinell family arrived for a new year's visit. Rather than get cook back from her annual holiday to provide for them, we decided to try out the new chef who had been creating quite a stir since arriving at the Fork Inn (recently renamed gastro pub( in Far Kingtown). Well, if I had have known, I wouldn't have bothered.
As it turned out, the starters were served and consumed without incident, but when the waitress asked for our main course orders, it seems that we so deeply offended the chef's sensibilities that we were marched off the premises. I still can't understand why, all I said was "We would all like Fork Inn steaks, well done for Farr-Quinell minor (Lucie-Louise), and for the big Farr-Quinells, F and A, while we would like Fork Inn steaks blue for Varkov and I". Well, the place nearly exploded. The chef's face looked like a red bomb, about to blow his chef's hat off his head. Clutching a cleaver in most threatening style, he bellowed something incomprehensible but it seemed to be on the lines of how dare you say such a thing to my staff! I remonstrated that all I had asked for was a Fork In Steak well done for the Farr-Quinell infant, while if blue was possible, Varkov and I would have that. This just seemed to pour more petrol on the flames and we were pursued from the building. We will not be back!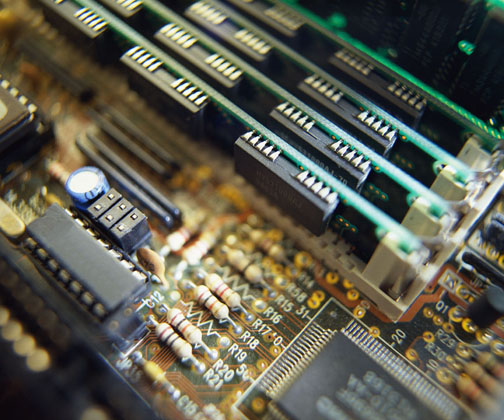 Industrial Development to Bring Employment Boost to Farkham Hall Area?
With the retirement of the last generation of two of our tenant farming families, the Carrs and the Waynes, it was decided that we would try and bring some much needed employment to the area and sell off the parcel of land for industrial development.

It was great news to hear that a huge Chinese industrial concern was interested in building a factory there, so last week we received a high-powered delegation of executives from the Wan Kin Electronics Corporation. I was accompanied at the meeting by my old friend and business associate Dimitri Varkov.
I have to say that the whole thing was going swimmingly. We suggested an anglicisation of the business name through our interpretor, Ho Lee, offering a couple of different ideas. We suggested Car-Wayne Industrial, to honour the families that had previously used the land as well as Farkham Semicon. The execs preferred the first idea with a changed order, proposing to call it Wayne Carr Holdings as it was phonetically closer to their business name. Naturally we agreed, as there are not many Wayne-Carrs around the estate now.

The meeting, however seemed to turn on a sixpence when we were asked who would handle the UK arm of marketing for the new company. "Varkov and I" I replied, holding up two fingers to point at the people concerned. After some frantic muttering from the interpretor, the executives, now red faced and angry looking, tore up the draft contract and walked out, throwing the shreds of paper at us. I'm not sure even now, why they took umbridge, but that is the last time we use that interpretor, I can tell you.

Perhaps we will have better fortune with our next prospective buyer, the People's Republic Industrial Corporation of Korea? Fingers crossed!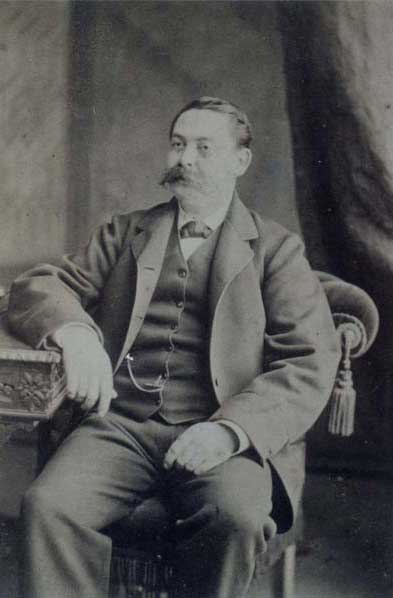 Farr Canal Holiday Goes Wrong!
One of the businesses set up by wealthy local landowner Steptoe Farr, pictured here, was a narrow boat rental service for local holidaymakers. Rumour has it that this creation of local employment was intended partly to take some pressure off the family following accusations that he bribed the appallingvicarbastard to change the order of names on his daughter's marriage certificate. That was reported here in August 2011, so we will say no more.
Coming right up to date, my old friends Frankie and Andrea, being descendents of the tribe, decided to patronise the business for their latest holiday. So far, so good, but the thing they overlooked is that neither of them had any inkling of matters nautical. Needless to say, it wasn't long before the good ship Farr-Foxacre ran into difficulties.

Luckily, there was some mobile reception in the place where they struck the bank hard, breaching the hull and fracturing the bilges, which disgorged their entire contents into the kitchen, or galley as the nautically savvy would say...

The office was closed, so the resourceful Frankie left an answering machine message that went "Farr-Quinnell calling Farr Canal Boats, Farr Foxacre is smacked up on the stones! Fork in Canal near Fork Inn, shit in kitchen, wife and daughter going down! Farr-Quinnell, Farr-Foxacre, Mayday!"

Nobody from the Farr Canal Boat Company arrived, but the flashing blue lights soon alerted the family to a different presence and Farr-Quinell F&A spent an uncomfortable night as guests of the Farkham Constabulary before the true meaning of the message was finally established. I guess the company must have used low quality tape in their answering machine...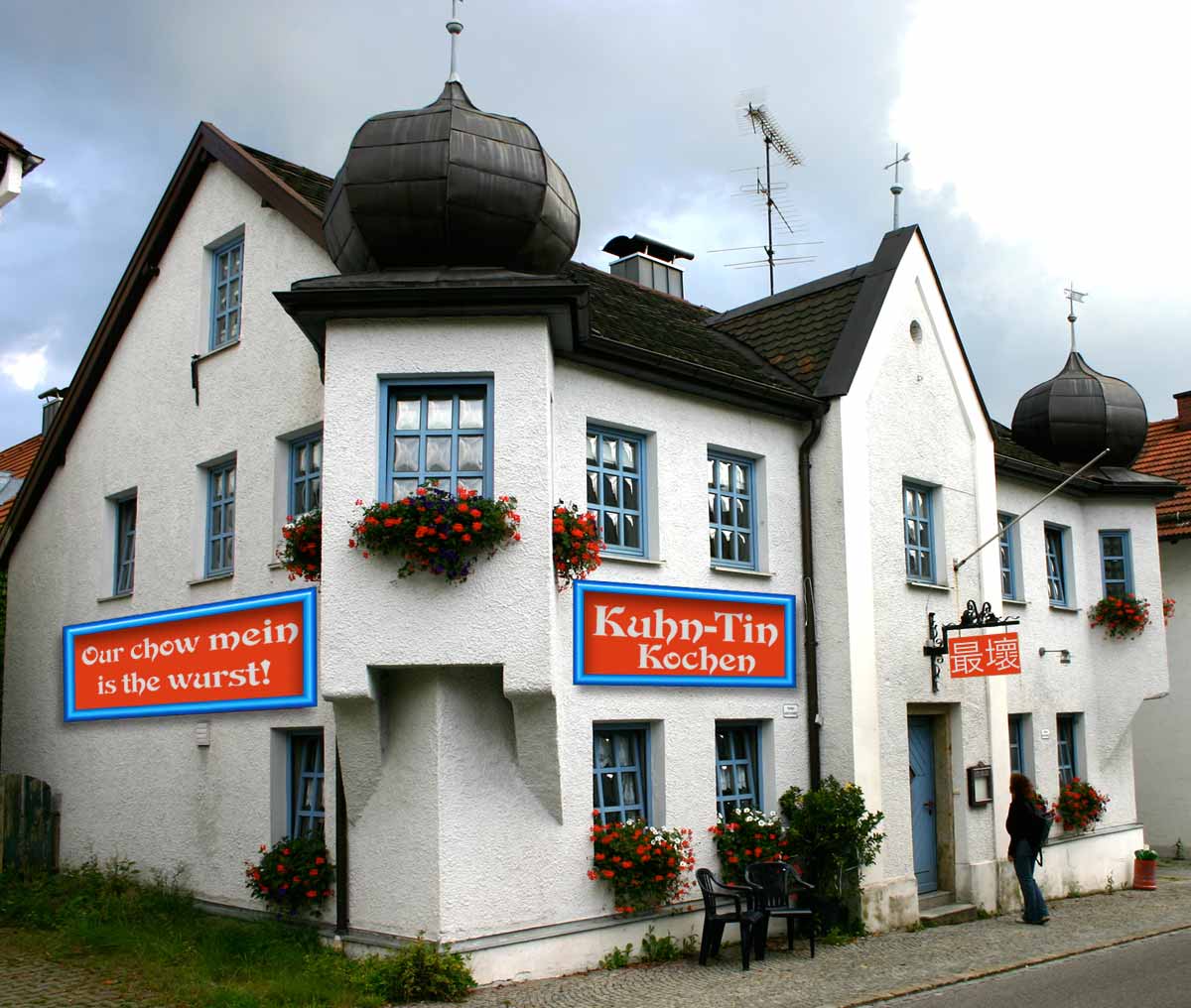 New Local Food Outlet Causes Furore with Sign Misunderstanding
Two recent arrivals in the area around Farkham Hall had an innovative business idea, which thankfully, Dimitri and I have been able to help with. Xiao Tin from Hong Kong and Walther Kuhn from Berlin were both chefs before pitching up in Blighty. The idea was simple; pool their resources and create the first Sino-German takeaway in the area, or probably in the world for that matter.
I was able to help out by renting them a suitable building. This was a very lucky requirement as there was one going free. Highly suitable actually as the slightly eccentric Herr Helmuth Kutt had built a replica of his Austrian restaurant before going home disillusioned owing to constantly being asked if it was a beauty salon...



Anyway, the deal was done and my very good friend Dimitri offered to help out with the marketing and promotion of the business, Tin-Kuhn Cuisine. The slogan Sino-German is a Sign o' The Times was suggested for signage and printed matter.



All seemed to be going well but nobody foresaw the effect that the combination of these three people working in their second languages would have. The signage was delivered as you can see below, not quite worded as Tin and Walther had envisaged. Dimitri blamed them, they blamed Dimitri and jointly, they all blamed the signwriter...



Whoever was to blame matters not. In a wave of public indignation, only felt by himself, Ivor Parrish, the local appallingvicarbastard has been picketing the premises with a banner declaring that "The Road to Hell is Paved with Food Inventions". Secretly, I believe that he has had that sign for a time and it was actually a mis-print from a telephone order he made while suffering from a nasty cold. His relief at the prospect of being able to claim it on expenses was quite plainly seen to anyone who knows him.



Meanwhile, Walther and Tin await the decision of the local council on hygiene matters before being allowed to open. Watch this space for more developments.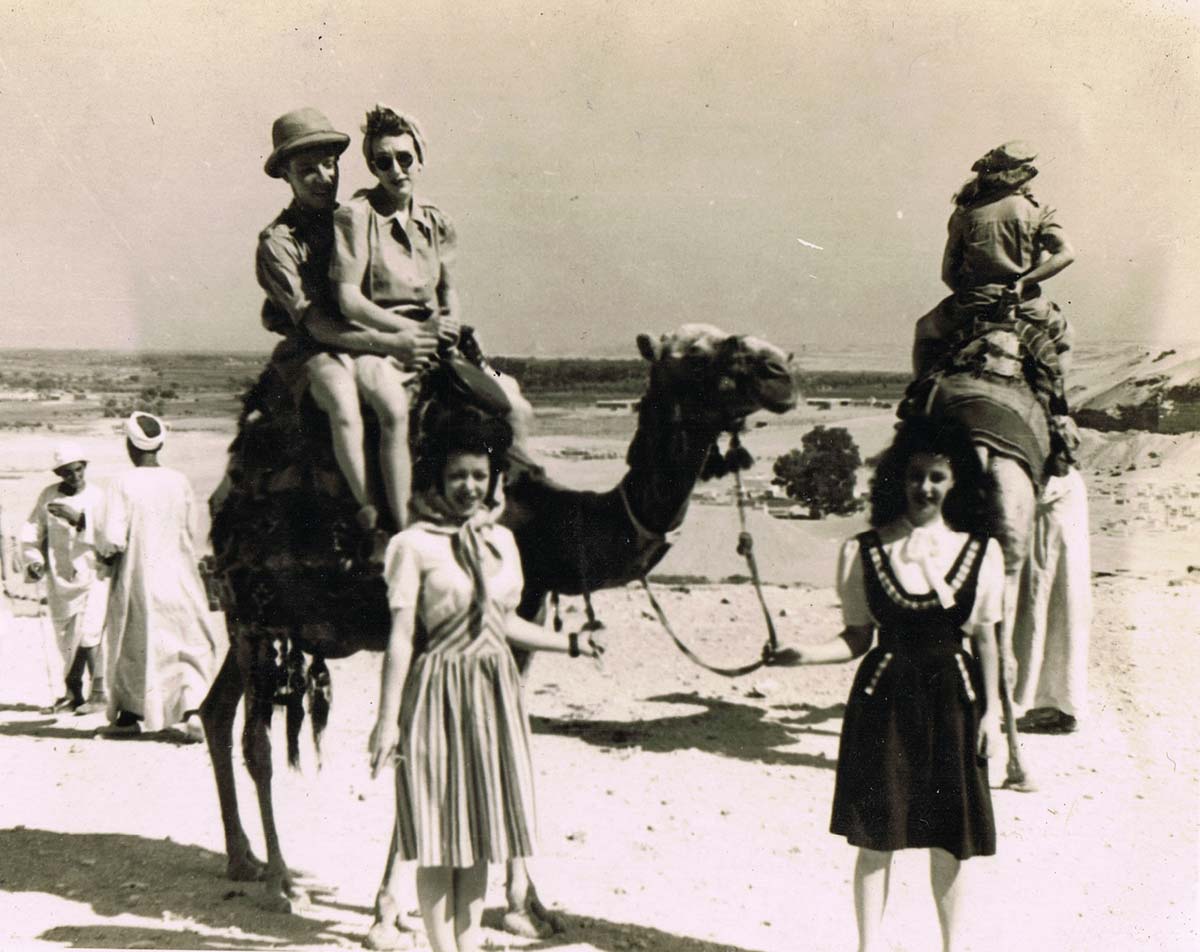 Monty Farkham falling foul of the CRAPS in Egypt
The fellow in the photograph behind my mum, you may recall the Nightingale of the Farkhams, is my 'uncle' Monty Farkham. The party is all smiles now but just a few hours before this photograph was taken, things were very different.

Monty was the sort of person who always tried to be a 'leader' in any situation and liked to live life high, wide and handsome. His nickname 'Monty' came from his claims to have been decorated in WW2 at El Alamein. However, a number of family members are on record as saying that was the oddest spelling of Catterick that they have ever seen, and that the only decoration that he was party to was the painting of the latrines.
Anyway, Monty decided that the ENSA troupe should go on a camel trekking day, so they were dropped off at the camel hire station where he sought out the drover to haggle. When asked which animals he preferred, Monty, in that special patronising tone that the British reserve for anyone from another country, bellowed "I WANT TWO FAR CAM-EL" while gesticulating to the far end of a line of parked dromedaries.